The items on this page were made with the "Riverside Church" in New York City
New York City's Cathedral of Saint John the Divine "The Riverside Church" is Interdenominnational, Interracial, and International.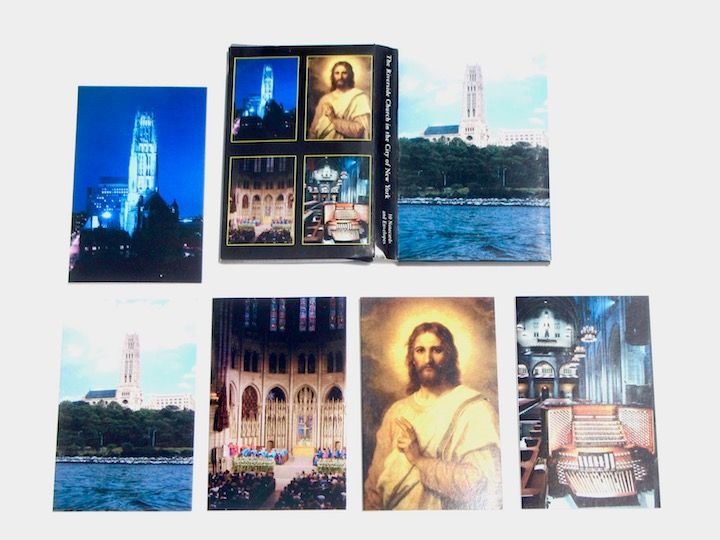 Riverside Church Note Card Set
This group of Note Cards show the church from the waters of the River Hudson and at night. The Organ and the Great Nave plus a painting, "Christ's Image" by Heinrich Hofmann (1824-1902) complete the group. There are 2 cards of each image plus 10 white envelopes. Card size 3.5 x 5.5 inches $9.95
The Flight into Egypt is a detail from the marvellous stained glass work found in The Children's Window. The card is on a heavy laminated gloss stock making the colors from the window virtually be reflected from these cards. The Riverside Church is Inderdenominational - Interracial - International and so the simple word
Peace
was added as the greeting to the front image, with the inside left blank for your own greeting to be added in any language or form. There are 12 cards and envelopes in the box. Size 4.5 x 6 inches $11.95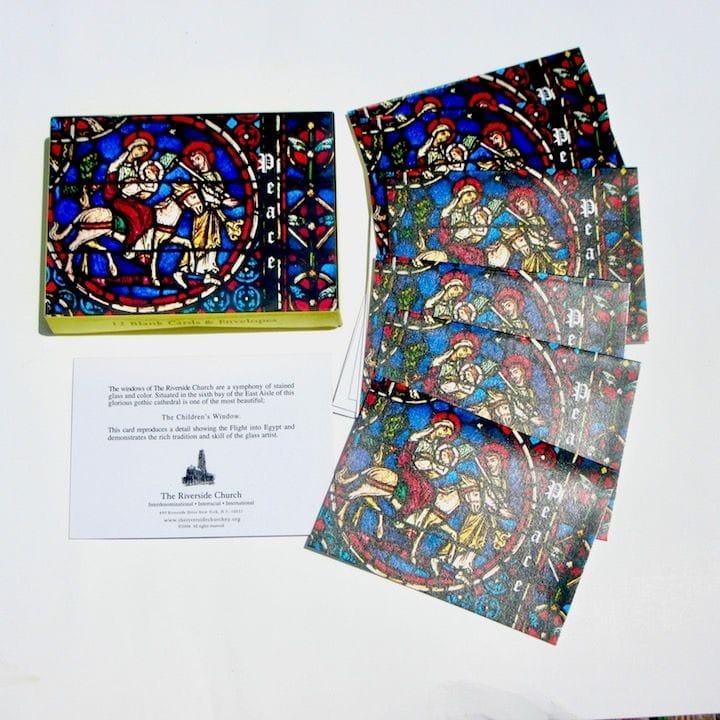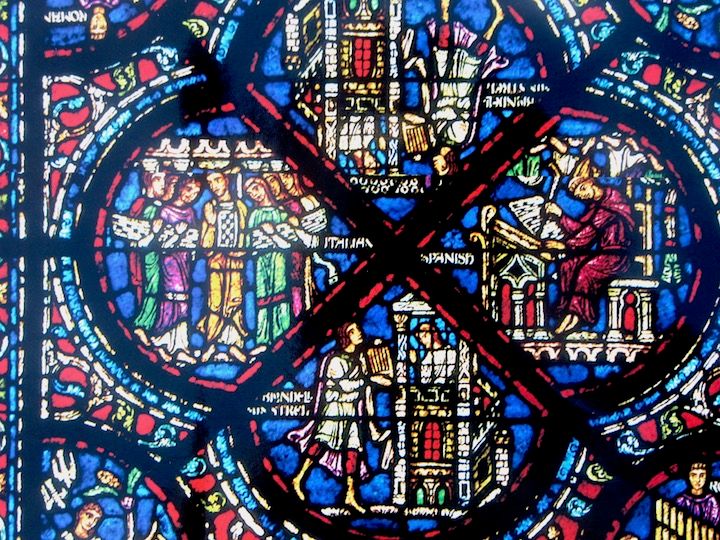 Perhaps one of the most beautiful Gift Wrapping Paper that was ever made. The church has some of the finest stained glass windows in the country. One of the finest, is the Music Window with its vibrant colors. It shows a whole range of musical instruments and situations from around the world including; African Drums, Carillon, Harp, Chinese Gongs, the Indian Vina and even a radio.
The 2 sheets folded in the pack, have a high gloss lamination finish making the exquisite wrapping a foretaste of your gift inside.
2 sheets of Size 18.25" x 24.5"
2 Folded Gift Cards 2" x 3"
$ 5.00 per packet Sold in units of 3 packets
Including some very unusual ones from the Victoria and Albert Museum.